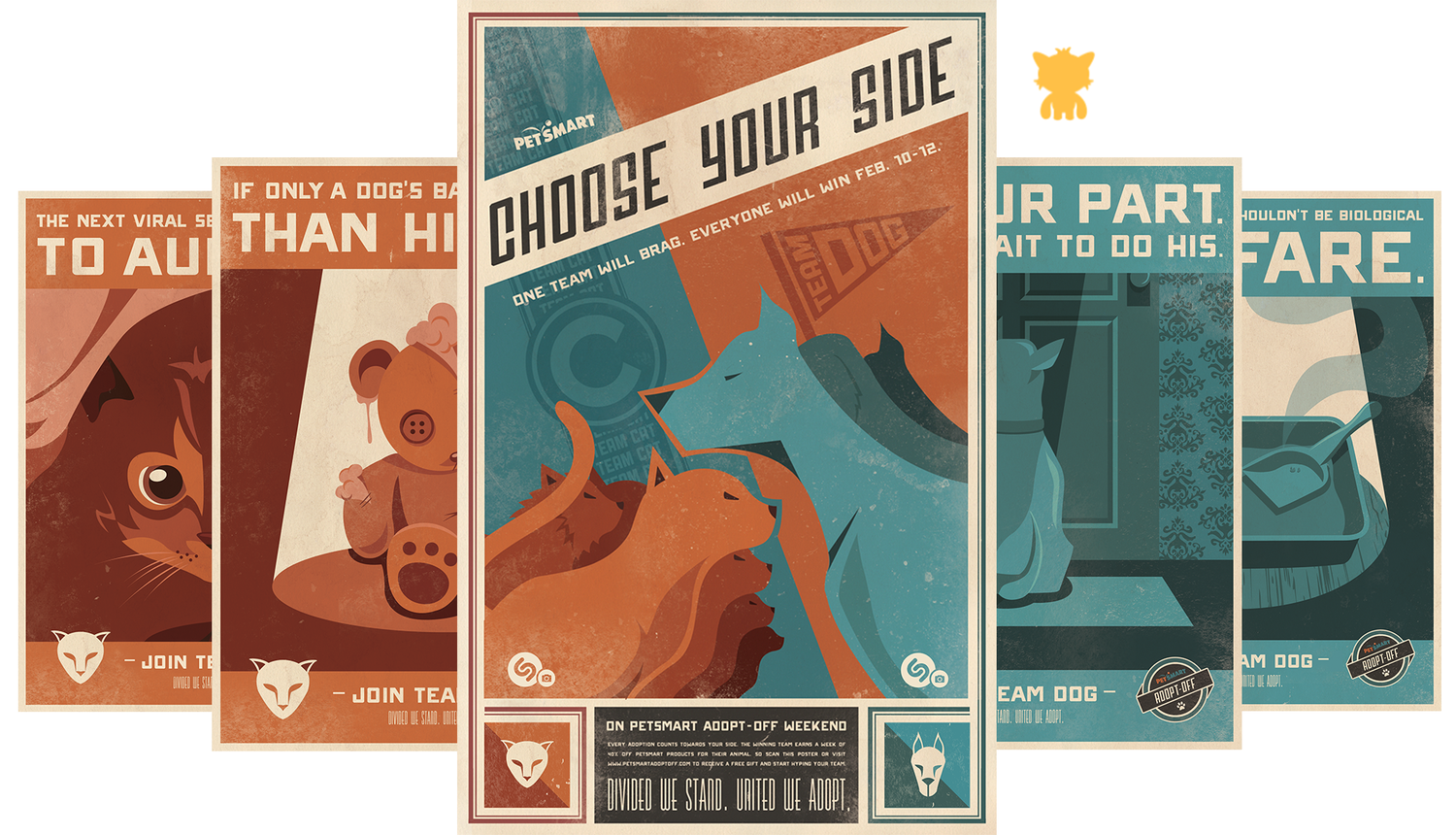 Passerby can use their phones to Shazaam the dog or cat icons to choose a side. Joining a team earns members a redeemable coupons at PetSmart stores.
On the Adopt-Off website, users will be to go to war via twitter or face-off in a photo competition against the opposing side.
Come Adopt-Off weekend, the website will morph to feature a countdown tracking the number of pets adopted nationwide, with the winning side receiving 40% off supplies for either cats or dogs the following week.